(2018) Winner of the international research award of NOK 5 million for her research on the brain.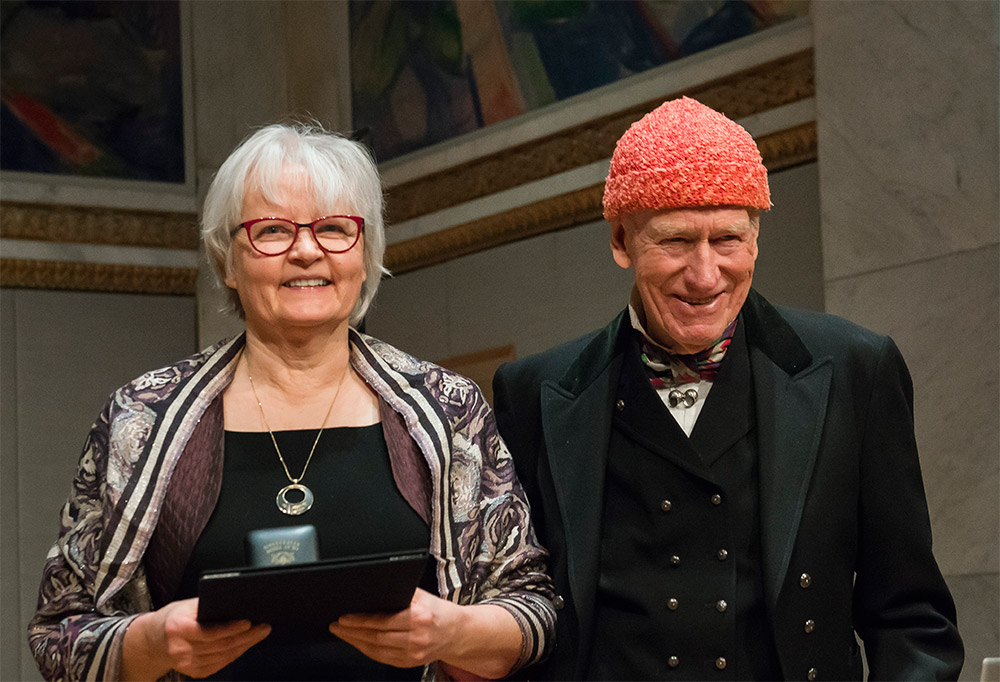 Riitta Hari is a highly recognised and still a prolific researcher in the study of the human brain. She has been behind several breakthroughs in this field. Since the early 1980s, Hari has been a pioneer in the use of magnetoencephalography (MEG) to map brain activity. Using MEG, Hari has generated new, fundamental knowledge about the human brain.
Professor Emeritus Riitta Hari (born in 1948 in Finland), completed her doctorate in medicine at the University of Helsinki in 1980.
The story behind the prize awarded to Riitta Hari takes us all the way back to 1820, when the Danish physicist and chemist Hans Christian Örsted by chance discovered that, electrical currents create a magnetic field. He had a compass on his workbench and discovered that the compass needle moved when he put it on a current in a power circuit.
Magnetoencephalography uses the fact that the nerve cells in the brain communicate using electrical signals. This takes us back to 1875, when Richard Cato discovered electrical signals in the brains of rabbits and apes. For almost 150 years, we have understood that brain activity presents as electrical activity.
However, it was not until 1972 that the technology had evolved so far that it could use the fact that electricity and magnetism are interconnected and study brain activity by measuring the magnetic field it forms. Daniel Cohen's article in Science in 1972 introduced magnetoencephalography as a new technique for studying brain function.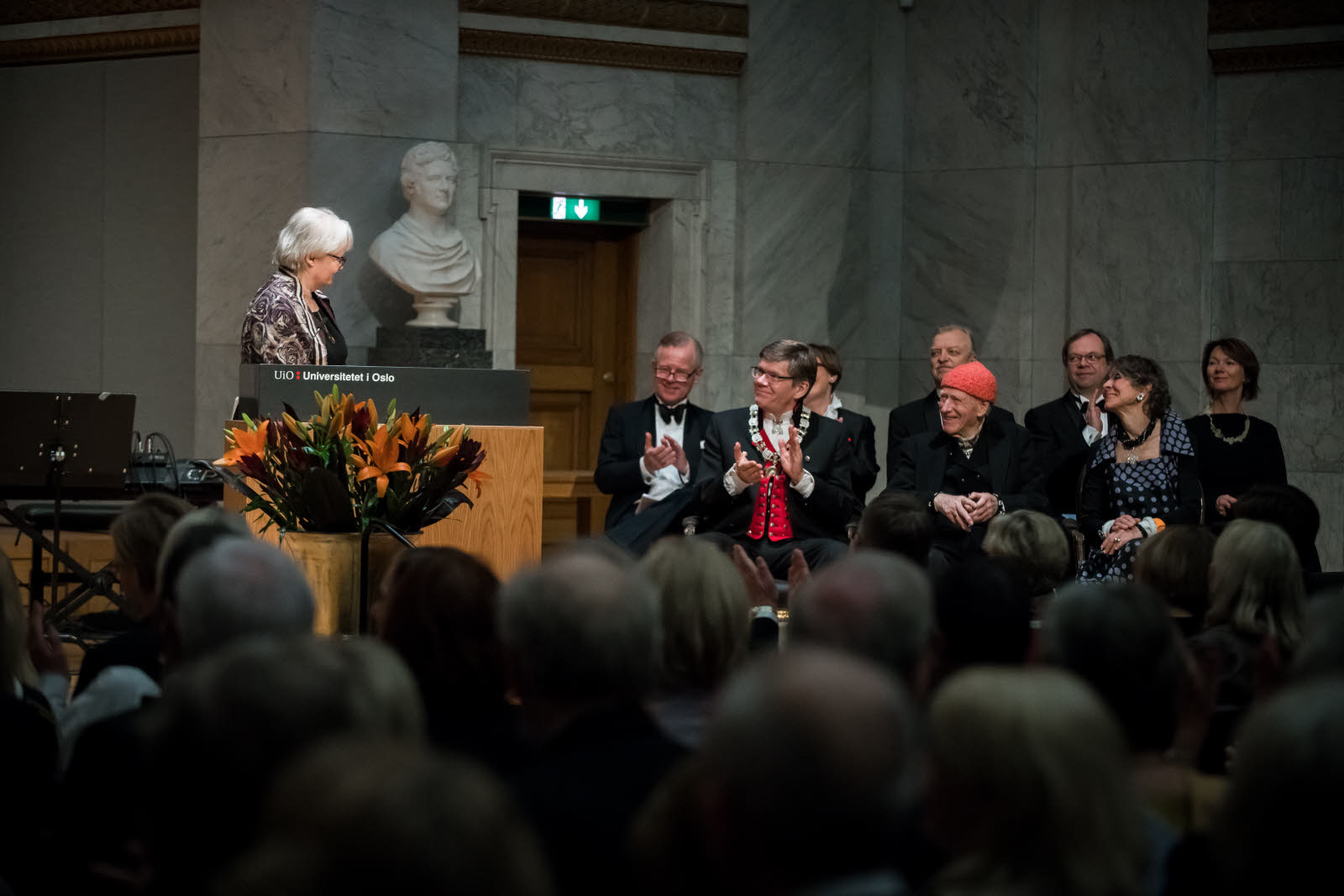 Ritta Hari has studied the electrical currents that naturally occur in the brain using instruments – so-called magnetometers – developed at the O. V. Lounasmaa Laboratory for low temperature physics. These instruments must be very sensitive in order to capture the particularly weak currents that brain activity generates.
More recently, Riitta Hari has been pushing for what we might call «two-person neuroscience.»  In a social context, our brain rarely acts «alone», but rather in a mutual interaction with the brains of one or more persons in our immediate vicinity. The neuroscience basis for social interaction can be studied by analysing the brain activity of two people who interact. Riitta Haris' group was one of the first (2012) to combine MEG units for simultaneous registration of brain activity in two people. This type of research opens up great opportunities and connects classic neuroscience to the social sciences.
In 2010, the Academy of Finland awarded the prestigious title «Academician of Science" to Riitta Hari for her scientific achievements. Finland has only 12 lifetime academicians of science. Hari has two honorary doctoral degrees and she has received numerous international and national awards, as well. She is a member of several scientific communities and academies, including the National Academy of Sciences in the United States.
Hari has actively participated in Finnish media to promote the importance of brain research in the work on hearing problems and other disorders.
Riitta Hari has published more than 300 articles in scientific journals and has served as a member of the editorial board of eight scientific journals. She has supervised several doctoral students, and remains active in her research.